Vyzitsa is one of the most interesting villages of Pelion: a set of distinct and especially from an architectural point of view mansions, representative of the Pelion type, are lost in the rich vegetation that embraces the village and emphasizes the sweet climate of the location. Internally, these large, two-storey or even three-storey houses are also of great interest, as they are decorated with paintings of a special style.
As Vyzitsa and Pinakates are relatively close, the route that connects them is short. However, it can be part of a larger cycle Pinakates – Kala Nera – Vyzitsa – Pinakates, which is composed of the descent Pinakates – Kala Nera the ascent Kala Nera – Vyzitsa and the traverse Vyzitsa-Pinakates.
Apart from the settlements themselves, a special technical and architectural attraction is the Milea Railway Station, which we approach either on foot from the route Milies – RS Mileon – Vyzitsa, or as an intermediate stop with a vehicle.
Difficulty

Easy

Length

2.2 km

Ascent

210 m

Descent

110 m

Duration

0:50

 Starting point
Vyzitsa, Zoozochos Pigi church ➜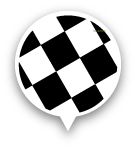 Destination
Short trail for everyone.
Both villages provide several dining and accommodation suggestions.
No problems have been reported (01/01/2021)
The trail is all well marked.