The Portaria – Alikopetra connection is a quite long route which starts at Portaria and ends in the village of Alikopetra. Although the slope is mild and rather constant, this is mainly an uphill hike.
Difficulty

Moderate

Length

4.1 km

Ascent

350 m

Descent

0 m

Duration

1:40

 Starting point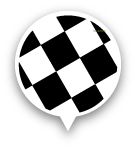 Destination
While crossing Portaria, we pass by three beautiful fountains.
From Alikoperta, one could continue towards Drakia or Chania.
Alikoperta is a remote location, so we should arrange our way back – either book a taxi or walk down to Portaria by the same path.
No problems have been reported (01/01/2021)