The trail Platanias-Mavri Petra provides the connection between Platanias, a touristic village of the Aegean Sea, to Mavri Petra, a fishermen village of the Pagasitikos Gulf. The area along the route is very sparsely populated and the small settlements in Mikro and Chondri Ammos do not offer serious services.
In order to cross from Platanias to the Pagasitikos we will benefit from the newest rural road network. There are two small sections on paths before the two beaches, Mikro and Chondri Ammos.
Difficulty

Moderate

Length

10.1 km

Ascent

330 m

Descent

340 m

Duration

1:05

 Starting point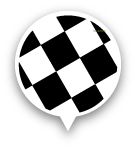 Destination
Water can be found only in Mikro, either in the spring (if the water tank overflows), or in the tavern of the settlement. You may not find people in Chondri Ammos.
The route is marked only in the first section, up to Chondri Ammos, with Red Marks.
The route is particularly exposed to the sun, so take care to protect yourself.
The beaches of the route, especially Skoura and Mikro, are extremely tempting for a short swim. In summer, put in your backpack a towel and the like.