The old network of connections of the Argalasti zone had a radial scheme, an arrangement that had been dictated by the geomorphology. Neochori, which was outside the zone of influence of Argalasti and clearly included in the economic territory of Milies, was connected to Argalasti via the pathway to Afetes. However, there was also a transverse connection, through Syki, as part of the communications of Neochori with its coastal satellites – Plaka, Megali Vrysi and Agios Dimitrios. Today the trail Neochori-Syki is an interesting dirt path that completes the coastal connection through Kalamos and closes the loop between Milies and Argalasti from the mountainous area.
Difficulty

Moderate

Length

6.7 km

Ascent

240 m

Descent

400 m

Duration

2:45

 Starting point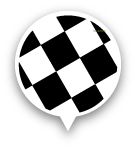 Destination
The Neochori-Syki path did not have the importance of the other connections in the area and thus never acquired cobblestone infrastructure and other technical works.
There is no water on the route.
The Granitsa ravine is fed by important springs and has a flow all year round. Part of the water of the springs has been diverted to supply Syki.
The route has an indivative waymarkings (as of Autumn 2021).