Most of the Mousges-Katigiorgis route follows paved or dirt roads. Fortunately, the landscapes that run through it are quiet and relatively interesting. From Vromoneri, a short but very pleasant path leads us to Katigiorgis, a quiet port that in summer gathers mainly locals and fishermen. In Katigiorgis, we will find several accommodation and dining facilies.
Difficulty

Medium

Length

9.2 km

Ascent

260 m

Descent

350 m

Duration

2:45

 Starting point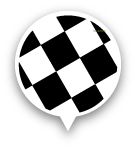 Destination
We will not find water on the way, except in houses or in the hotel in Vromoneri.
The marking is inconsistent and does not adequately cover the dozens of junctions.
The well in Vromoneri does not provide drinkable water.