The trail from Milina to Platanias is a very peculiar route, which connects the Pagasitikos Gulf with the Aegean Sea with an almost straight line over the hills. The route follows dirt roads and paths that cross the once lively rural backyard of Milina, a zone that extended from the sea to the border of Lafkos territory. The route then enters the vague reliefs between Lafkos and Platanias and after the last ridge descends decisively to the small port.
Difficulty

Moderate

Length

7.8 km

Ascent

330 m

Descent

330 m

Duration

3:00

 Starting point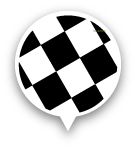 Destination
The route has a fairly consistent marking with red marks. At the main junctions, the Friends of Kalderimi of South Pelion have placed their characteristic circular signs with the directions written with a marker.
There is no water on the route.
Ammorema ravine has no water outside the wet season.
In all path sections, although the course is obvious, the crossing is difficult due to the dense vegetation.