The Milies – Kala Nera route from the Miliotiko bridge, which passes near the Cave of Chiron, is the best, albeit longer, connection of Milies with the zone of Kala Nera. The route adopts a very gentle slope and the path is entirely paved, with the exception of small sections that are covered with soil, along the olive groves.
Difficulty

Easy

Length

4.8 km

Ascent

40 m

Descent

410 m

Duration

1:20

 Starting point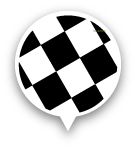 Destination
The placename Chiron has been awarded to practically all the caves of Mt Pelion region, obviously for tourist promotion reasons. However, none of the small caves to which this honorary nickname has been attached has any documented connection with the most famous of the Centaurs, the great healer and teacher of Achilles, Chiron.

The so-called cave of Chiron is a spacious caev and is more related than other homonymous in a use of a troglodyte house or sanctuary in ancient times. Obviously, in modern times the cave was not used as a refuge for domestic animals, more probably it was used as an agricultural warehouse.
In the uphill version of the route (from Kala Nera to Milies), after the cemetery, we must carefully locate the point where we leave the dirt road, because there is no proper signage.