The route from Stagiates to Makrinitsa is one of the easiest hikes around the area of Volos. The trail offers a variety in places of high aesthetical interest. We use the old pathway connecting Makrinitsa to Stagiates and crossing the Mega Rema stream.
The Makrinitsa-Stagiates trail is one of the most highly visited hikes in the broader geographical area of Volos upland. The trail can also be combined with the Stagiates-Portaria trail. In this case, we can use the asphalt road from Portaria to Makrinitsa, to close the loop. If we choose this alternative, it is worth mentioning that walking on the main road for our return is not as uneventful as its sounds, thanks to the spectacular view to the city of Volos and Pagasitikos bay.
Difficulty

Easy

Length

2.9 km

Ascent

90 m

Descent

350 m

Duration

0:50

 Starting point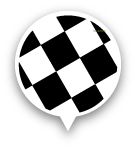 Destination
The Makrinitsa-Stagiates route is a downhill and easy route, suitable for the family and novice hikers.
You will find water only at the start and end of the trail.
Next to the wooden bridge, notice a small free "library", which is managed by the locals.
From Stagiates, you can easily go down to Volos, via small alleys and cobbled streets
The whole route is well marked with red signs and yellow signs on metal poles.