The route Lefokastro – Kalamos is a typical coastal trail of South Pelion: deep but gently humanized landscape, nice coastline and quiet environment. Hiking is easy and could be done by a family – preferably with a scheduled transfer back to the starting point, as both ends are connected by an asphalt road.
Difficulty

Moderate

Length

3.8 km

Ascent

120 m

Descent

120 m

Duration

1:15

 Starting point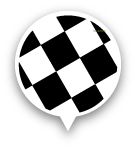 Destination
The small settlement of Kalamos is reborn every summer, while in other seasons any services and shops will probably be closed.
Throughout the route we will find Red Signs and a few signs of the "Friends of the Kalderimi of South Pelion".