The route Lafkos-Chondri Ammos follows a series of old paths that crossed this deserted zone. In the first part, the route adopts the main path that descended to Ammorema, serving the southernmost olive groves of Lafkos.
The second part of the route, from Ammorema to the shore, follows lesser, local paths, which were never cobbled, as this connection was not of particular interest to Lafkos: the geographically isolated Chondri Ammos was part of the coastal system of Platanias, where part of the connections were done with boats.
Difficulty

Medium

Length

7.6 km

Ascent

100 m

Descent

410 m

Duration

3:00

 Starting point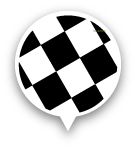 Destination
There is no water on the route.
Ammorema reavine has no water outside the wet season.
The route has a relatively consistent marking with red marks. At the main junctions, the Friends of Kalderimi of South Pelion have placed their characteristic circular signs with the directions written with a marker.
The settlement of Chondri Ammos can be completely deserted outside the tourist season. Do not rely on services or catering.
Chondri Ammos is served by a dirt road and does not offer any kind of transport or taxi. The hiker must anticipate the continuation of the course, either to Mikro and Platanias, or to Valtoudi.