The route Fytoko – Kato Kerasia follows the old pathway between the villages of Fytoko and Kato Kerasia. This old mule track was used for the transfer of firewood and other rural products. As a result of the heavy use of the past, the trail, yet abandoned for decades, is still visible and quite clear.
The village of Kato Kerasia belongs to the broader area of the lake Karla. Lake Karla, which was drained in mid-20th century, is again flooded today.
The trail is crossed in many points by dirt roads and asphalt roads which serve the agricultural activities of this semi-mountainous geographical aea. The only part of this old pathway which has survived until today is covering the distance from Loutziko village and up to Kato Kerasia.
Difficulty

Difficult

Length

11.0 km

Ascent

430 m

Descent

490 m

Duration

4:55

 Starting point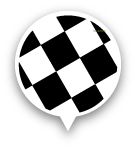 Destination
The Fytoko – Kato Kerasia route is one of the lesser known and less practiced hikes in the northern zone of Western Pelion.
Due to the important length of each leg, the triangle Kato Kerasia – Fytoko – Makrinitsa is a demanding hike of many hours.
The section from the end of the dirt road, north of Loutzikos, to Kokkinopetra, is almost closed due to vegetation.
Kato Kerasia – Makyinitsa