A short downhill route, which connects Argalasti with the settlements of the coast and consequently with the hiking axis that runs along the shore. Paralia Paou is a newer settlement, developed in the small bay that used to serve as a port of the small rural area of ​​Paou Monastery. The settlement, which is inserted between Kalamos and Chorto, is served by a local asphalt.
Difficulty

Medium

Length

3.8 km

Ascent

20 m

Descent

280 m

Duration

1:30

 Starting point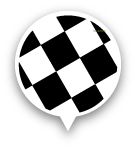 Destination
Water in the fontain, near the open water tank of Paou monastery.
The waymarking is fairly consistent and includes several yellow signs on trees and poles, as well as numerous Red Signs painted on trees and rocks.