The hiking route Alli Meria – Agria connects the trails of Central Pelion with the more extensive hiking network of Southern Pelion. Although the biggest part of our route will be on the dirt roads, we hardly notice it, since there is no traffic and they are surrounded by beautiful landscapes which can surprise even the most demanding visitors.
Difficulty

Medium

Length

9,6 km

Ascent

350 m

Descent

520 m

Duration

2:20

 Starting point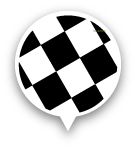 Destination
Water supply on Alli Meria, a trough on the dirt road, in Anemoutsa (tap water) and in Agria.
The biggest part of our route is on dirt roads.
The hike crosses a large and uninhabited zone of wild beauty, characterized by rich vegetation cover.
At the end our hike, on the coastal village of Agria, we can find any kind of facilities.
No problems have been reported (01/01/2021)