The Chania – Alikopetra passes near the Karamanis sanatorium. The sanatorium consists of an extensive building complex, which was created in 1909 and ran until 1963. The founder, Georgios Karamanis, was an acknowledged phthisiologist, who realized how beneficial this Mediterranean mild climate of the mountain region of Pelion would be for his patients, combined with the breeze of the Aegean Sea. Therefore, after he completed his studies, he decided to return to this home soil, the remote village of Drakia on Mt Pelion. His only goal then, was to establish a healing centre of the highest standards and according to the Swiss standards. Today, the buildings are ruined, blending with the natural environment.
For those who are experienced enough there is the possibility to extend the route up to Portaria (Portaria – Alikopetra – Palia Chania – Chania – Sanatorium – Alikopetra – Portaria). In this case the section Portaria – Alikopetra needs to be walked twice ; the Chania- sanatorium – Alikopetra section could be done downhill, in order to enjoy the spectacular view to the sea.
Difficulty

Easy

Length

4,9 km

Ascent

370 m

Descent

150 m

Duration

1:55

 Starting point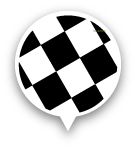 Destination
The route Chania – Alikopetra, via the old Karamanis sanatorium, is part of a longer way between Volos to Chania and consequently the rural region of Zagora.
The hike differs from the rest of the routes of Pelion, since it runs above 1150 m.
The visitor will experience the majestic microclimate of the montane forest.
The trail runs along stands of beech and black pine.
Most of the trail runs under the shadow of the closed forest canopy.
Beautiful view to Pagasetic Gulf.
The trail it is mostly downhill, enabling us to walk easily and enjoy the sceneries
No problems have been reported (01/01/2021).