Pinakates – Agios Georgios
The main road Pinakates – Agios Georgios has put out of use the old mule track between the two beautiful villages of Western Pelion. Fortunately, there are three parts of the path left intact and so the connection Pinakates – Agios Georgios can be made on foot, despite the presence of asphalt sections.
A hike of little interest, offering with some points of view and crossing an area of typical Mediterranean vegetation, the route Pinakates – Agios Georgios has as main attractions the villages themselves and the stream Kakoskali.
Difficulty

Easy

Length

4.2 km

Ascent

150 m

Descent

140 m

Duration

1:30

 Starting point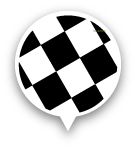 Destination
The value of this old connection turns more interesting when we include it in a larger crossing of teh area, such as the Great Route of Southern Pelion or a loop trail.
No problems have been reported (01/01/2021)