The route Afyssos–Lefokastro follows almost entirely the coastal tarmac road from Afyssos to Lefokastro.
Difficulty

Easy

Length

3.2 km

Ascent

80m

Descent

90 m

Duration

1:00

 Starting point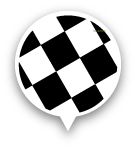 Destination
The route is not marked at all.
Although the course follows asphalt, it is not indifferent, as it runs near the coast and between well-kept olive groves.
No problems have been reported (01/01/2021)