The route between Vyzitsa and Kala Nera is one of the many parallel connections between the mountain villages of western Pelion with the coastal zone of Pagasitikos. As it ends in the roadside zone of ​​Kala Nera, it can be part of a circular route that connects the villages Pinakates – Kala Nera – Vyzitsa or Vyzitsa – Kala Nera – Milies. The route will be described here as an ascent, ie in the direction from Kala Nera to Vyzitsa.
Difficulty

Easy

Length

3,7 km

Ascent

100 m

Descent

600 m

Duration

1:50

 Starting point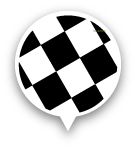 Destination
One of the most beautiful routes of the Agria-Milies zone, the route Vyzitsa-Kala Nera is offered for the whole family.
The route can be used as part of circular courses.
In Kala Nera you will find several services, but also taxis to take you to all nearby destinations.
No problems have been reported (01/01/2021)