Trikeri - Theriakontas - Alogoporos
The Trikeri – Theriakontas – Alogoporos route is for a fairly long hike, along a dry, semi-rocky terrain. At the end of the long descent, we reach unexpectedly the secluded beach of Theriakontas with its wild beauty.
The path is clear and obvious, but the waymarking is incomplete. The return from the small port of Alogoporos to Trikeri can be done following the Trikeri-Alogoporos route, slightly shorter and on an equally clear path.
Difficulty

Moderate

Length

6.8 km

Ascent

30 m

Descent

300 m

Duration

2:15

 Starting point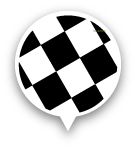 Destination
From Alogoporos, one can use the services of the small boat connecting the peninsula to the island of Paleo Trikeri. There are several thinks one could do on the historic island, the most athletic being to exploit the inland and coastal areas by the means of the extensive path network.
Only half of the way down is clear, on the lower section you will encounter some difficulties due to the lush vegetation.