The Trikeri – Alogoporos hiking route follows the old pathway from Trikeri to Alogoporos. Alogoporos, which litteraly means "the narrow passage for horses" is the small the port from where the communication with the island of Paleo Trikeri took – and still takes – place.
The route can be combined with the hike Trikeri-Theriakontas-Alogoporos to build a quite long but very convinient loop trail.
Difficulty

Moderate

Length

6.1 km

Ascent

100 m

Descent

370 m

Duration

2:00

 Starting point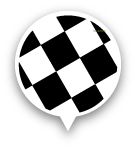 Destination
Plan enough time to pass from Alogoporos to Paleo Trikeri, the small island is full of memories and stories. The fish taverns, on the coastline, offer a unique feeling. Check about the itineraries in Trikeri.
There is no water along the route.
The ridge of Pinidistra is very rocky and quite hard to cross. You can bypass this section by the asphalt.
Trikeri – Theriakontas – Alogoporos