Trikeri is a picturesque and historical settlement, built on the edge of the main ridge of Pelion peninsula. The visitor can immediately realize that the connection of this remote village to Magnessia region is still long and not easy. However, the trade with the opposite coastal areas and with the city of Volos went in the past, through a much easier way: the sea. Thus, the small boat cabotage connection offered to the inhabitants of this outermost region a relative financial independence. Another reason of the independence of Trikeri was apparently, the mild Mediterranean climate, which enhanced the stock – breeding, as well as the cultivation of olive trees, vineyards and other fruit-bearing tree species. Today, little changes have been made to this piece of paradise and we can still enjoy the blinding sunlight and the spectacular view to the Aegean Sea.
Difficulty

Easy

Length

2,0 km

Ascent

10 m

Descent

280 m

Duration

0:40

 Starting point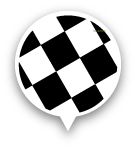 Destination
No problems have been reported (01/01/2021)
There are a few signposts and a rather sparse marking, but the route is more than obvious.