Trikeri - Agia Kyriaki via ridge
Apart from the excellent cobbled path that connects Trikeri with its port, Agia Kyriaki, there are other, less well-trodden, but also more impressive pathways. One of them is the rocky ridge that from Agia Varvara "falls" sharply to the sea.
Difficulty

Easy

Length

3,2 km

Ascent

0 m

Descent

280 m

Duration

1:30

 Starting point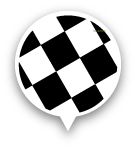 Destination
This route runs on an old and faint path, which however is relatively consistent and leads with maneuvers through a dense bush to the parking lot at the eastern entrance of Agia Kyriaki.
The route is recommended only as a descent. Finding the way needs attention, because the dense thorny vegetation can significantly complicate our route if we do not follow the goat trail.
Agia Kyriaki – Faros Kavoulia