The crossing of the main ridge of Mt Tisseo follows the rugged geographical line, which crosses the wildest but the most spectacular end of Pelion peninsula. We need to overpass many rocky sections, while moving along a narrow passage on the craggy south slopes under our feet. The sole issue is going forward, since the northern side is covered with dense and thorny bushes. The crestline is rocky, yet bare of vegetation and passable.
In case we decide to walk the entire ridge, we should arrange our return in advance.
Regarding the direction of our route, the most preferable for us is to start from east to west.
Difficulty

Hard

Length

19.6 km

Ascent

1300 m

Descent

1050 m

Duration

11:00

 Starting point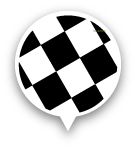 Destination
Although the crossing can be done in winter, you will not find bus services or other facilities in the area.
There is no water anywhere on the route.
The church of Panagia (or Panagitsa, as the locals call it) is known from the battles of 1823.
Although difficult, Mount Tisseo ridge does not hide unpleasant surprises and can easily be done by hikers familiar with the Greek mountain landscape.
The route has some waymarking from the beginning of the path to Floka and in a part of the descent from Evzonas.
There are no direction signspost.
The section from Lakka Karatasou to Diakopi has serious accessibility problems (as of 01/10/2021).