Mt Tisseo sprawls on the geographical axis between the rugged cape of Trikeri and the natural tip of Mt Pelion, an area of mild relief close to the village of Platania. Although this steep and rocky ridge is unapproachable from the south, Mt Tisseo has two fordable accesses starting from Marathia and Panagitsa.
Difficulty

Moderate

Length

3.1 km

Ascent

600 m

Descent

50 m

Duration

1:45

 Starting point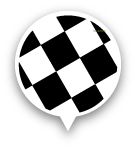 Destination
Although the hike is rather short, 1 lt of water is probably necessary in the summer.
In March, the flora of this zone is particularly impressive. Look for the orchids of the Mediterranean zone.
Find out about the Panorama option of your mobile phone: once on the top, you will need it!
A few problems with the vegetation in the middle of the ascent to the meadow.
The marking on the first leg is good. From Lakka Karatasou to the top, the big stonepiles help in the orientation.