This route connects Xinovrisi, a settlement of the of Argalasti region, with Syki, a small mountainous settlement related to Neochori.
Syki combines the mountain location with the view to the Aegean Sea and the Northern Sporades.
Difficulty

Moderate

Length

6.0 km

Ascent

220 m

Descent

290 m

Duration

2:15

 Starting point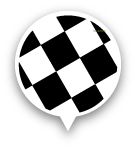 Destination
We will not find water on the way. In Xinovrisi there are shared fountains.
There is no bridge in the Megalo Rema ravine. Usually the stream has a low water level. In winter, however, it is best to avoid crossing the route.
Xynovrysi – Potistika beach