The Portaria – Stagiates trail is one of the most popular of the routes starting from Portaria. In its downhill version, it can be done by everyone – families, the elderly, groups. Apart from the beautiful view of Volos, it generously offers a close contact with the nature of Mt Pelion.
Difficulty

Easy

Length

2.0 km

Ascent

10 m

Descent

240 m

Duration

0:40

 Starting point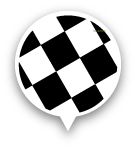 Destination
An easy course for everyone.
It can be combined with the route Makrinitsa – Stagiates, as part of a circular course based on Portaria
Water can be found in the community fountains of the two villages, but also at the gate of the Centaur Trail.
The Centaur Trail completes the hiking proposals of Portaria.
The whole route is well marked, mainly with yellow signs on metal stakes and confirmation signs.
There are direction signs on the junctions.
In Stagiates the route description sign can be easily find  (in Portaria it is somewhat hidden in the upper parking lot).