The Promyri – Platanias trail is one of the main hiking routes in the wider region of south-eastern Pelion. It follows probably some of the most beautiful and well-maintained paths of the area. Regarding the levels of difficulty, this is a hike suitable for beginners and also for families with children, since it runs mostly downhill. In addition, it goes through the spectacular Mediterranean landscape and offers an enjoyable experience all year round. When we look closer, we can distinguish different patterns, such as green streams, fruit orchards, cottages and rocky terrain which decorate the scenery with their variety in colours and textures.
Difficulty

Moderate

Length

6.0 km

Ascent

80 m

Descent

300 m

Duration

2:15

 Starting point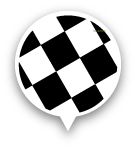 Destination
Although there no more water, you should walk some 30 meters to check the nicely built fountain of Knalakia.
Almost the whole route runs under the cover of tall shrubs or the plane trees.
You can fill your water supplies at the Randi spring.