Kato Kerasia – Makrinitsa
This section Kato Kerasia – Makrinitsa belongs to the longer hikes starting from the village of Makrinitsa; the hike crosses the remote cottage of Leschiani and finishes in the rural region of Kato Kerasia.
The route is 14km long; so it is one of the longest hikes in the area of Mt Pelion. Although the total ascent is not important, there are many uphill and downhill parts which might cause fatigue.
Difficulty

Difficult

Length

13.6 km

Ascent

1040 m

Descent

530 m

Duration

6:10

 Starting point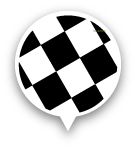 Destination
It is definitely worth visiting the small and rustic settlement of Leschiani and the church of Panagia Leschiani.
It is worth seeing the large single-arched bridge of Leschiani.
The route has no spring waters up to Leschiani. In Leschiani, the old fountain does not always have water. Next to Leschiani, we will find drinkable water in the troughs, fed by the network of the villages.
North of Leschiani we will cross large stands of oaks, hosting some mature trees.
No problems have been reported (01/01/2021).