The trail Fytoko – Makrinitsa follows mostly the old pathway between the two villages. Moreover, this old road connected as well the villages of Pelion to the region of central Thessaly, an area of high economic importance.
The landmarks of the old pathway, such as the bridges and other infrastructure works have been successfully integrated in the current trail, resulting in a very elegant mixture of traditional and modern elements. Despite the fact that the trail is crossed in many locations by rural roads, it preserves its spectacular view to the landscape of the region.
Difficulty

Medium

Length

7 km

Ascent

680 m

Descent

250 m

Duration

2:55

 Starting point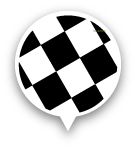 Destination
Spot the two-arched bridge of Phytoko, made of semi-finished stone, in contrast to the well-carved materials used in other Pelion bridges.
From Stavros, study the way the settlements of the mountainous zone of Volos are organized.
In the ravine of Vathyrema, if you spot a medium-sized bird of prey, more often than not, it will be a Common Buzard or a Kestrel.
From Makrinitsa, it is easy to continue to Volos, Stagiates or Portaria.
No problems have been reported (01/01/2021).
The route is all well marked.