Drakia – Agios Lavrentios
The route Drakia – Agios Lavrentios is one of the shortest hikes in Mt Pelion. Even though it follows almost entirely the dirt road, it is still a very nice walk without any road traffic in beautiful scenery. This road gives us the sensation of a trail, because of the appearance of high and closed forest of broadleaved species.
Difficulty

Easy

Length

3.7 km

Ascent

190 m

Descent

140 m

Duration

1:05

 Starting point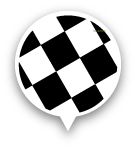 Destination
Hatzini Square offers a nice view of the valleys and olive groves that are fading down to the sea.
Agios Lavrentios, both the village and the older monastery, owe their place to Mana Nerou, a very large spring near the village. Today the village and the monastery are supplied with water by the spring.
In Agios Lavrentios there are some 20 fountains.
There are no notifications on the viability of the hike.
For much of the hike on the dirt road, the signage is inconsistent.
Agios Lavrentios – Agios Vlasios