The trail between Argalasti and Xinovrisi follows the thread of the old path, which as expected, has been split by the rural road and other uses. It is possible that this path was paved for a large part of its length. The landscape of the whole trail is pleasant.
Difficulty

Medium

Length

5.7 km

Ascent

200 m

Descent

180 m

Duration

2:05

 Starting point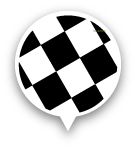 Destination
We will find water in the settlements and in a small fountain in the middle of the route.
Although the route has a rather gentle slope, it is more pleasant downhill (in the direction of Argalasti-Xinovrisi) as we have an open view to the hills of Neochori and the Potistika beach.
There are several branches in the rural landscape: we always check the next sign, before walking away from the previous one.