Lafkos is an old village that was built between the 15th and 16th c. at an altitude of 310m. The core of the village was the paved square with the large parish church and the Forlidas cafe, which has been operating continuously since 1785 and hosted personalities of letters and arts.
On the other side of the square stands the Fambas Museum with the paintings and sculptures of Thanassis Fambas, while nearby is the Museum of the Radio. Lafkos remains an interesting local center, with a traditional shopping street and plenty of life.
Difficulty

Medium

Length

7.1 km

Ascent

240 m

Descent

180 m

Duration

2:45

 Starting point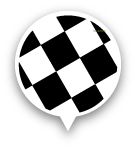 Destination
We will find drinking water in the center of Argalasti and in the spring of Lafkos.
Much of the route is exposed to the sun. In summer and when the temperatures are high, prefer the very morning or afternoon hours.