A very nice, downhill in the direction of description, route. It is one of the 5 routes that connect Argalasti to the surrounding villages.
Difficulty

Medium

Length

3.6 km

Ascent

30 m

Descent

290 m

Duration

1:20

 Starting point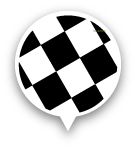 Destination
The route has been recently cleaned and marked with a basic yet efficient signage (signposts and red signs) by the Friends of Kalderimi of South Pelion.
During the Summer, Kalamos offers several accommodation services.
There are no springs of fountains along the trail.