The route Alli Meria – Anavros can impress the visitors with its unexpectedly beautiful sceneries. Although we'll be very close to the hustle and bustle of Volos and the concrete plant, we'll be amazed by the extensive archaeological site of Goritsa, located in the heart of this industrialized landscape.
Difficulty

Medium

Length

4,1 km

Ascent

90 m

Descent

240 m

Duration

1:35

 Starting point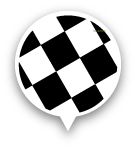 Destination
There is a well in a trench curved on the rough limestone rock, near the church of Zoodochos Pigi.
From Zoodochos Pigi we can walk along the rocky ridge in order to discover the ancient walls and enjoy the beautiful view to the city of Volos.
Near the end of the trail, in Anavros, there is an archaeological information center (closed).
All the pine stands along the trail are not natural: they offer a protective layer to the soil.
Notice the layer of dry cement covering all the exposed stones in the vicinity of the the large cement unit of AGET.
No problems have been reported (01/01/2021)