The hiking route Alikopetra – Drakia starts from the elevated viewpoint of Alikopetra. Our destination is the village of Drakia. Drakia is located in the middle of a basin, lying beneath the beautiful, green slopes of Chania. The valley is crossed by many streams, a condition that, along with the mild climate and the variety of rock formations, enhances the establishment of many demanding flora species.
This trail can be part of other longer routes, starting from Portaria or Chania and finishing at the broader region of Zagora or Agios Lavrentios.
Difficulty

Easy

Length

3.4 km

Ascent

70 m

Descent

550 m

Duration

1:10

 Starting point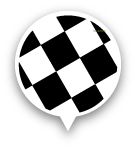 Destination
Potable water in the trough of Alikopetra and the fountains of Agios Spyridon and Drakia.
As a downhill hike, the Alikopetra – Drakia trail is convenient for everybody, incuding children. However, take care for slippery rocks when crossing the ravines.
In its uphill version this hike could be somewhat strenuous, due to the rather high slope.
From Drakia, one could call a taxi and return to Agria or Volos.
No problems have been reported (01/01/2021).