Agios Onoufrios – Makrynitsa
The trail Agios Onoufrios – Makrynitsa is one of the most beautiful hikes of Mt. Pelion and probably the best maintained. Quite steep in the beginning, it soon reaches the edge of the village by passing in front of several impressive churches and numerous fountains.
Difficulty

Easy

Length

4,29 km

Ascent

600 m

Descent

60 m

Duration

2:30

 Starting point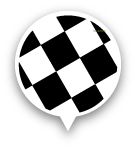 Destination
On a fairly steep slope, the route Agios Onoufrios-Makrinitsa is usually walked downhill. However, the uphill version unfolds the landscape more dramatically.
Pay attention to the construction of the cobblestone path, with the continuous steps to prevent animals from sliding.
The fountains of Makrinitsa are intertwined with the social history of the village.
In Makrinitsa, ask to see the Byzantine Museum.
No problems have been reported (01/01/2021).
The route is all well marked.
Beware on the short asphalt sections.