Agios Lavrentios – Chania
The connection from Agios Lavrentios to Chania is a relatively long and difficult hiking route, with a considerable elevation gain. As a significant part of its length runs along the peaks of Mt Pelion, the route is subject to the weather and snow conditions of the mountain.
Difficulty

Medium

Length

10,2 km

Ascent

1000 m

Descent

350 m

Duration

5:45

 Starting point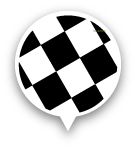 Destination
In the Monastiri col converge the paths from Agios Georgios, Agios Lavrentios, Kissos and Chania and begins the ascent to the top of Schitzouravli as well.
This is a long route, which passes higher than 1400 m of altitude, so regardless of the weather conditions at the height of the villages, Golgothas can have mountain conditions: gear up accordingly.