Agios Lavrentios – Agios Georgios
It is hard to spot Agios Lavrentios from the coastal zone, as the village is hidden on the sunny side of the slopes descending from the highest ridges of Pelion to the sea. Although visually isolated, the village is one of the largest in this area and, thanks to the large forest and rural areas it harvest, was one of the richest settlements of Mt Pelion.
The large mansions of Pelion that adorn its neighborhoods of Agios Lavrentios, the large square with the monumental fountains and the presence of the old monastery of Agios Lavrentios, reveal the wealth of the village. On the other hand, the dense vegetation that surrounds it, testifies to the omnipresence of water, an element that had contributed decisively to the remarkable agricultural production of the village.
Difficulty

Easy

Length

5.7 km

Ascent

310 m

Descent

260 m

Duration

2:10

 Starting point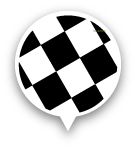 Destination
Despite its size, Agios Lavrentios does not occupy a central position in the residential grid of eastern Pelion. However, at least four main routes deviate from here, following the old connections with Drakia, Chania, Agios Vlassios and Agios Georgios.
Agios Lavrentios square, crowded in summer, is one of the most picturesque places in the area.
Find out about the summer events at the Aloni open-air theater.
No problems have been reported (01/01/2021)