Agios Georgios – Kato Gatzea
The connection from Agios Georgios to Kato Gatzea followed the less steep zone between the two villages. The path crossed Ano Gatzea and their olive groves. The whole route was on a cobbled path, so carefully made that it has suffered little damage after so many decades, even in the places where is heavily used by the small trucks serving the olives or the cottages.
As on the pathway from Agios Lavrentios to Kato Lechonia, the slope of the path is gentle and so the descent looks more like a pleasant walk than a hardcore hike. Even uphill, these two routes can be easily done by the whole family or the group that walks occasionally.
Difficulty

Medium

Length

5.7 km

Ascent

50 m

Descent

640 m

Duration

2:20

 Starting point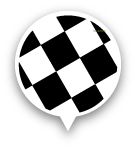 Destination
No problems have been reported (01/01/2021)