Agia Kyriaki – Faros Kavoulia
The hiking route Agia Kyriaki – Kavoulia Lighthouse is a pleasant walk, which can be either an autonomous hike to the Kavoulia lighthouse, or part of a long circular path. For example, one could walk down the excellent cobbled path from Trikeri to Agia Kyriaki, offering a continuous view of the sea, and after a refreshing break near the sea, continue to the lighthouse and return to Trikeri by another route.
Difficulty

Easy

Length

2.2 km

Ascent

30 m

Descent

30 m

Duration

0:45

 Starting point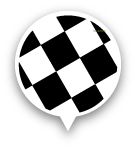 Destination
The Kavoulia lighthouse was built in 1854 by the French Lighthouse Company as part of the reconstruction of the lighthouse network of the Eastern Mediterranean. Today it belongs to the catalog of historical monuments of the country.
The route is obvious, yet unmarked.
Trikeri – Agia Kyriaki via ridge